We've all been feeling a bit cooped up during these recent Covid – 19 restrictions. The pace of our lives has slowed a little and we have all noticed the sounds and sights of nature around us a bit more. One of the biggest things we are missing is our family days outs in our canoes.
Canoes make ideal craft for families to spend time together and some micro adventures on the water. These can be very social outings and can introduce both parents and children to the outdoors and nature in a fun way.
As a family, we began canoeing together when our kids were 5 and 8 (now 9 and 12). The most difficult thing back then was finding kids sized equipment. Buoyancy aids were easier to source than paddles, we started by using 'hurleys'. Thankfully our shops carry a greater selection of smaller equipment nowadays. For us, it started out just spending time together. We have been on canals, lakes and as our skills improved we moved to rivers with weirs and rapids. The biggest surprise for us was just how much we enjoyed it and how much there was to see along the waterway, even in urban areas.
As time moved on, we expanded our skills to head out in the evening along our local lakeshore, find a suitable spot and put up a tent and stay the night. This meant that we had more equipment in the boat and had to pack smartly to minimise the effect on the balance of the boat. Arriving at camp by canoe even after paddling for 30 minutes or so makes for an even better adventure . Sitting by the waters edge watching the sun going down toasting marshmallows and just enjoying the space away from our everyday world. Moments spent like this create great memories.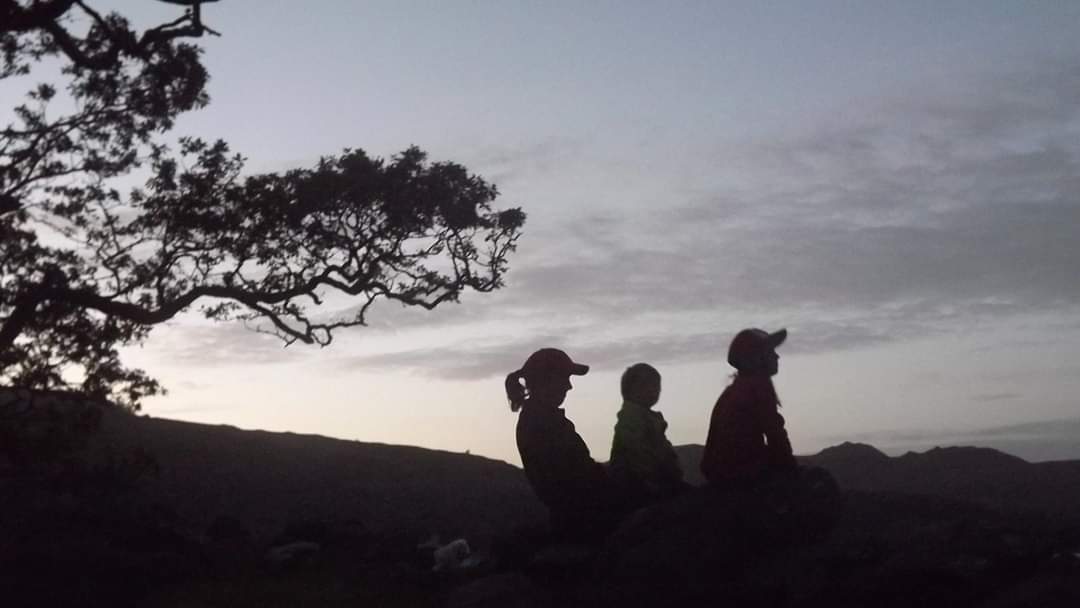 To begin these outings you do need to learn a few skills. An ability to move the boat around, what to do if someone falls out or the boat turns over. These can be learnt from many sources but we would recommend this. Safety around the water is very important. Having the correct and properly fitted equipment (your equipment retailer will be in an ideal position for this) and know what to do in the need for help.
Bring some short lengths of cord / string – if your kids are small they will enjoy throwing the paddle into the water. The string will help retrieve it and not having to keep going back for it. Eventually we bought a trolley, this meant everyone could be involved in moving the boat and not just Mum and Dad.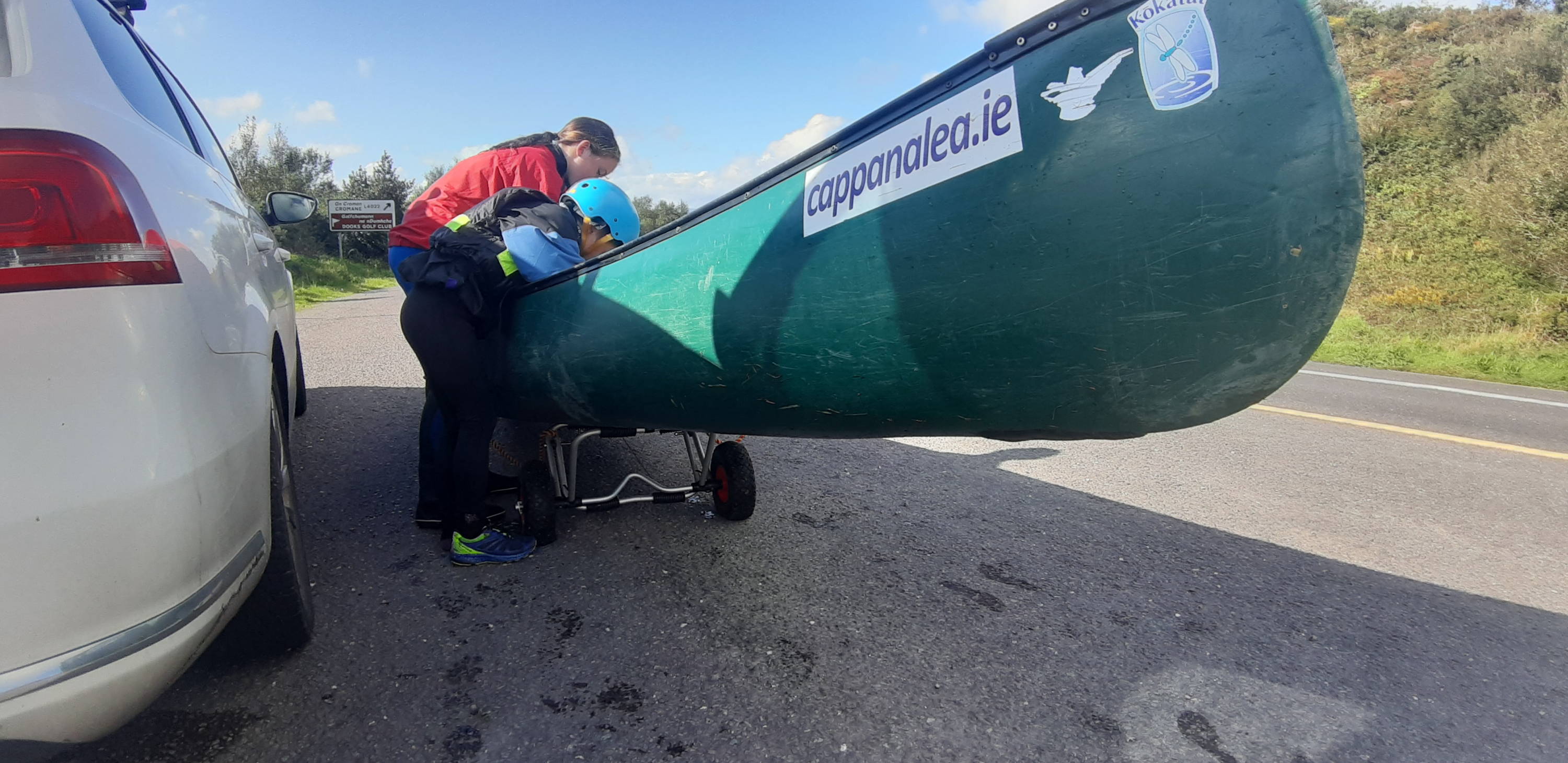 What have our family got from these canoe outings?
We've had fun and have a closer bond together. Confidence and independence have improved in doing everyday tasks and everyone looks forward to the next outing.
Start with small journeys and see how you get on, the adventures will look after themselves.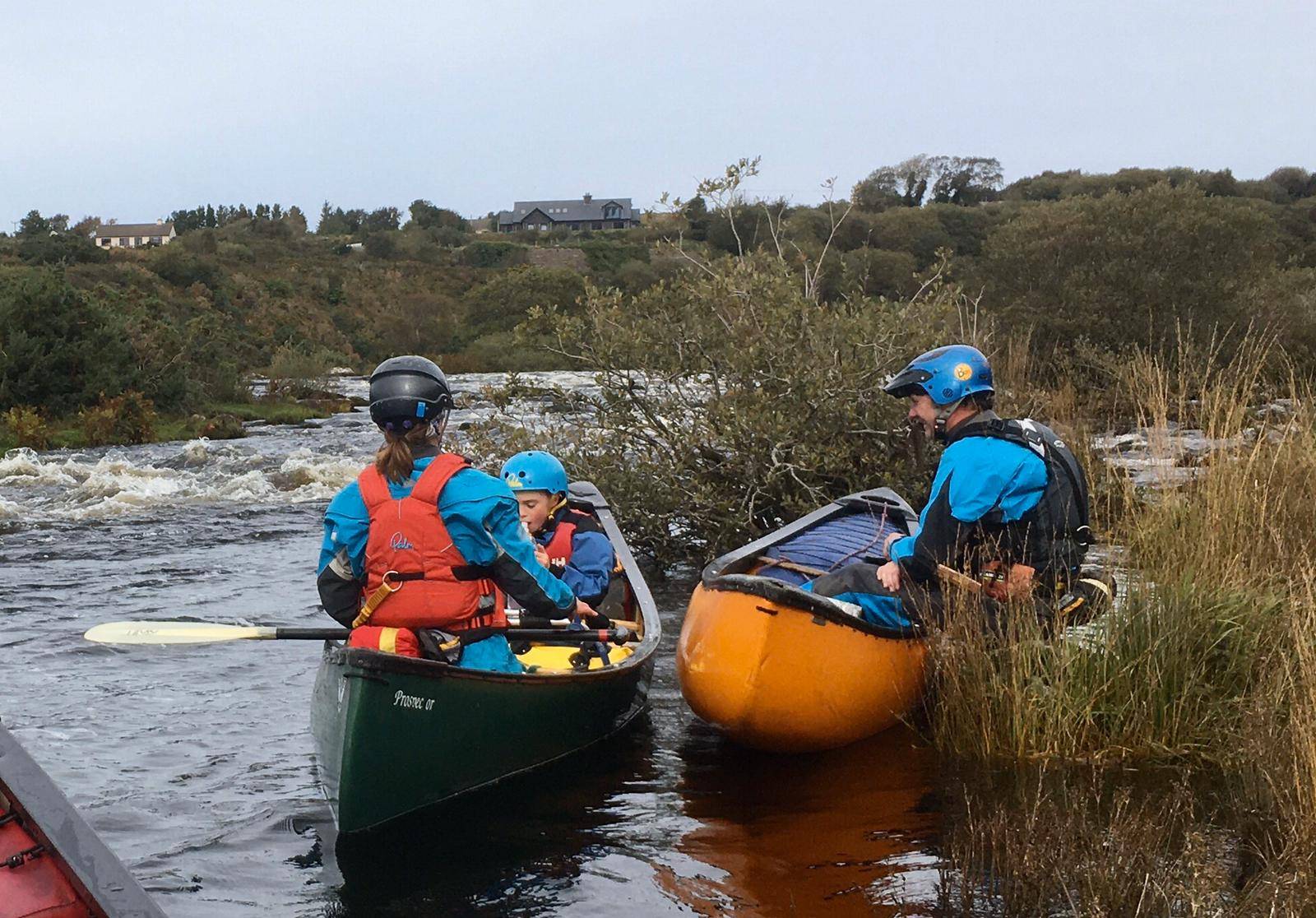 ---

Contributing Author: Lorcan McDonnell
Lorcan is the Chief Instructor at Cappanalea Outdoor Education and Training Centre in Killorglan, Co. Kerry. He's been working professionally as an instructor for over 25 years.
He has also managed to get himself a Bachelor of Arts in Outdoor Learning & holds more certificates and qualifications than you could shake a stick at.
When Lorcan's not busy at the centre with clients or training the next generation of outdoor instructors, he spends his time with his family sharing a passion for outdoor activities both on and off the water.
You can follow Lorcan's adventures on Instragram @mcdonnelllorcan
SUBSCRIBE TO OUR NEWSLETTER
Recieve our latest weekly releases, offers, guides and more.
May 10, 2020

Category:

Blog
Comments: 0