Is there one hood to rule them all?
It might be a question of 'which hood is the best for me?'when trying to decide what you should get.
This winter I tested both the Palm Surf and Palm Neoflex hoods. And the answer became very apparent, it's in the name, for one of them at least. But also, both offer slightly different benefits.
I'll start with the Palm Surf,
This is a 2mm Neoprene Hood with a Peak, fits snuggly on the head and has a really nice quick dry inner lining.
What really impressed me about this hood was the glide skin trim around the opening. Not only does it feel nice, it also prevents water flushing into the hood very well.
This was fantastic, as we all need to be aware of our ears in cold water, less flushing, less worry. On smaller days in the surf I even had the confidence to leave out my earplugs( not recommended, please wear your plugs!)
I tried this on my surfboard, in place of my surf brand hood, and it quickly became my go to hood, throughout the cold winter, I had a nice warm head, with very minimal flushing even on big days.
The neck can easily go over or under your suit entry, to suit your preference also.
And the quick dry lining, if left dry indoors, it was completely dry the next day. If left dry in the shed it was mostly dry, the neoprene still a little wet, the inner lining bone dry and on both counts much better than my surf brand hood.
For Kayaking, in terms of helmet fit, the 2mm neoprene was a tight fit under my non adjustable Gath Helmet, but you get that with non adjustable helmets. Under my Sweet Wanderer, I was comfy and warm.


The Palm Neoflex is the lighter weight 0.5mm super versatile little brother of the palm surf hood.
It comfortably fits under every helmet i've tried it with. It has the same glide skin trim, which for me is amazing to prevent hood flush. And is a fantastic every day hood, even now as the weather warms, but cold water is still there. It protects my ears, i don't overheat, but I'm still warm, and this thing would dry in between rivers if you left it by the heater. Not only does it fit under every helmet, I've used it to double hood in the surf, there was ice on the beach, a howling wind and it was big bruising surf, I didn't feel one bit restricted with the two hoods.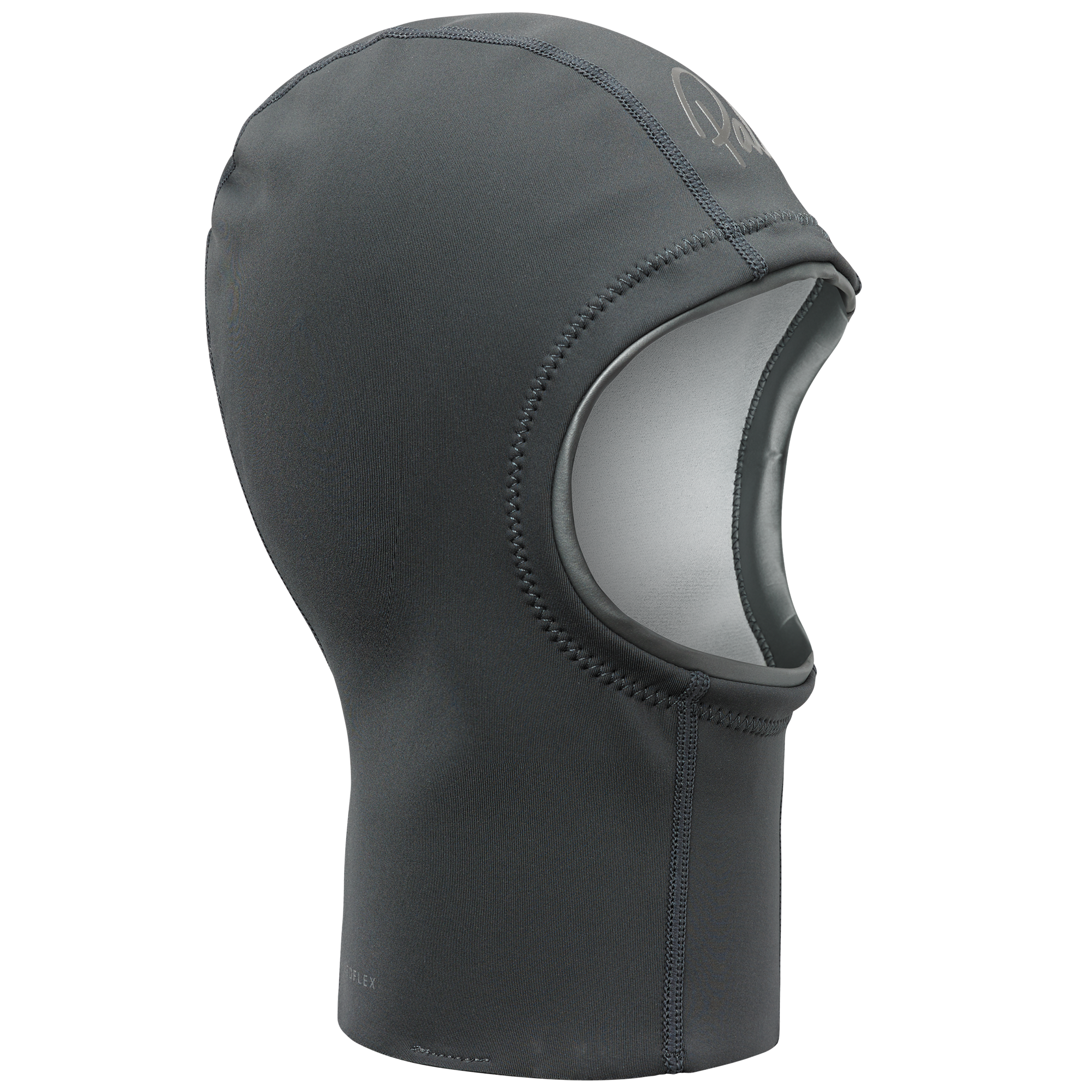 Which one is for you?
I really like having both for the versatility it brings.   I probably wear the neoflex more, but having the surf hood for surf, and really cold days in the kayak is fabulous.
Both hoods are warm,
If you run hot and want an everyday, all season hood, the Neoflex.
If you run cold, have an adjustable helmet, and will use it for surfing also, The Surf.


Nov 13, 2020

Category:

Blog
Comments: 0