I will split this blog into two sections. Section 1 will be the story of our Shannon paddle and what we encountered, and section 2 will be about the gear I used and my recommendations.
When it comes to any expedition, the key to success is in the planning. Having the knowledge of whats happening in advance means that you can be flexible should the plan have to change.
In the planning stages, the first thing to look at is the total distance of the trip and how long you are willing to paddle each day. The true source of the Shannon is a point called the Shannon Pot, located in the North West tip of County Cavan. A start here is extremely impractical as you would need to walk the first 4Kms to reach float-able water as it is basically a dry river bed. Due to this, we deemed the first town that the river flowed through as a more traditional starting point. This town being Dowra, Co. Cavan.
Our original plan was 300Kms over the course of 8 days, but closer to the expedition we shortened that to 235Kms as we had found that it was harder to select a time in the summer where we were all available, as well as it being extremely difficult to get off the sea at Loop Head Lighthouse due to the sizeable cliffs. This resulted in the finish line for our trip being Curragower river wave, Limerick City. The furthest inland point on the river that is effected by the tide. This also meant that we needed to average 43Kms a day to finish in our 5 and a half day deadline.
We had planned to get a few kilometers done on the day we arrived in Dowra but due to the wheel of the trailer falling off we had a several hour delay. We camped in Dowra and got paddling at first light.
The first day was from Dowra to Drumsna. This section was 48kms and included crossing Lough Allen. It was at the southern point of Lough Allen where we encountered our first lock. If you dont know, a lock is essentially a water elevator for boats to raise and lower them to sections of rivers at different heights. There is nowhere on Waterways Ireland's website that says kayaks cant go through locks but we quickly discovered that unofficially it is down to the lock keeper. Over the course of the trip we got some nice lock keepers who let us pass through with no questions asked. Some lock keepers allowed us to float our boats through and we had to walk around, and then there were some who were not budging a bit no matter how nicely we said "pretty please with a cherry on top". In those cases a portage was needed with some extraordinarily heavy boats.
After several hours of paddling we arrived in Drumsna to quickly set up our tents and get the grub on, only to discover we had 1 single ring cooker to cook dinner for 5 people, not ideal but we managed.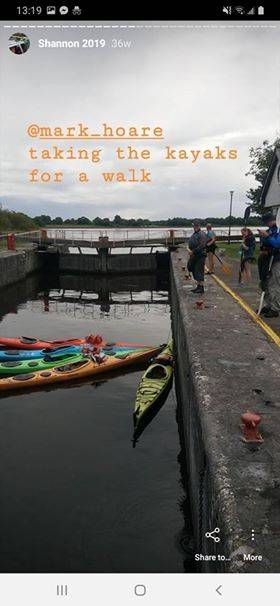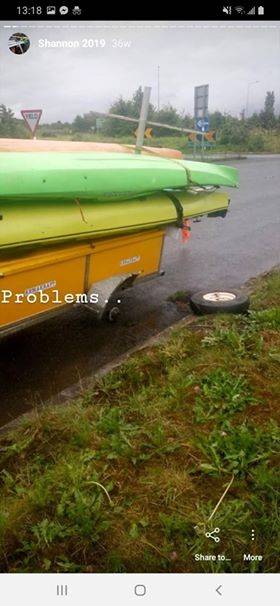 The second day followed the first with an early start to get breakfast made and everything packed for the day ahead. Breakfast for all days consisted of porridge and sausage sambos. We got 15kms under our belt before stopping in Rooskey for lunch. Our lunches consisted of either a ham & cheese sandwich that we would make riverside, or we would find ourselves in the nearest deli for some hot chicken rolls. Cracking on further we arrived in Lanesborough making the kilometers for the day totaling to 38. For dinner, we didnt want to repeat the nightmare of trying to cook 5 individual portions of spagetti bolognase at a time, so we split into two groups, one minding the boats and gear and the other went off to get dinner from the pub, chipper or what ever tickled our fancy.
The third day was our biggest day, Lanesborough to Shannonbridge. This day involved paddling 54kms, crossing 1 lake and navigating 1 significant oil spill. Leaving Shannonbridge we headed straight into Lough Ree, Irelands 5th largest lake. We spent the guts of the day crossing the lake including a lunch break at the very scenic Rindoon Castle. Follwing this we cracked on to Athlone where we would stop for dinner supplies before heading on the last leg of the day and into the oil spill. Athlone to Lanesborough was only 20kms, but it took what felt like an eternity. The oil spill had done a lot of damage to wildlife and fauna of the area as the river was very high, the current had swept it downstream for kilometers. We eventually arrived to our destination, just as it began to get dark. Luckily the pub "Lukers" was still open, so we headed in for a well deserved pint of Guinness. We didnt realise how tired we were until practically falling asleep at the bar after the one drink.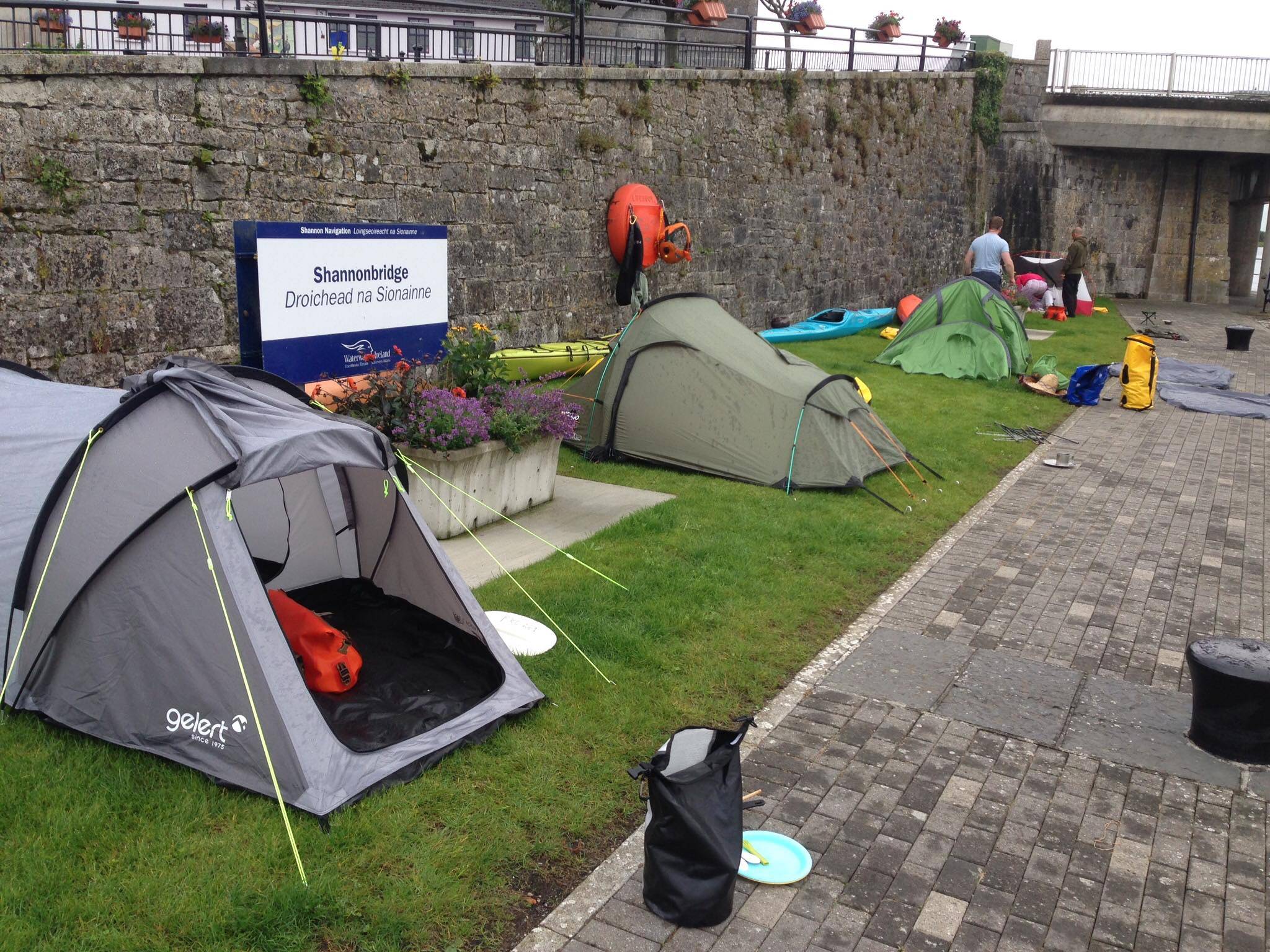 The fourth day started off with a well deserved lie in, and by lie in i mean getting up at 9am. We had our shortest day ahead but by no means easiest. A fiercely strong headwind had slowed our progress significantly as we inched forward hopping from sheltered area to sheltered area. Eventually arriving at Victoria Lock, we caught up to the Flo Beo Swimmers. A group of three ladies swimming the length of the Shannon (The first ladies ever to do so!). Pushing on for a few more hours we arrived into Portumna bringing the day to an end and the days distance to 36kms.
The fifth was again an early start (up at 5:30) to beat the wind across the lake. We were on the water by 7:30 and making great progress through the glass like conditions. By 9:30 the wind had picked up and again we resulted to hugging the coastline to give some relief from it. Lunch for the day was in a cozy little alcove of a harbour called Dromann Harbour. Before departing, we made a plan on how we would cross the worst of the lake, I use the term "worst" as not only did the wind pick up more, it began to create 3-4ft swells. To put this into context, our normal paddling speed was 6km/h, and for the "bad section" of the lake, our speed was 3km/h at the fastest. With this behind us it was a simple paddle to Killaloe as the mountain range to the west provided great shelter.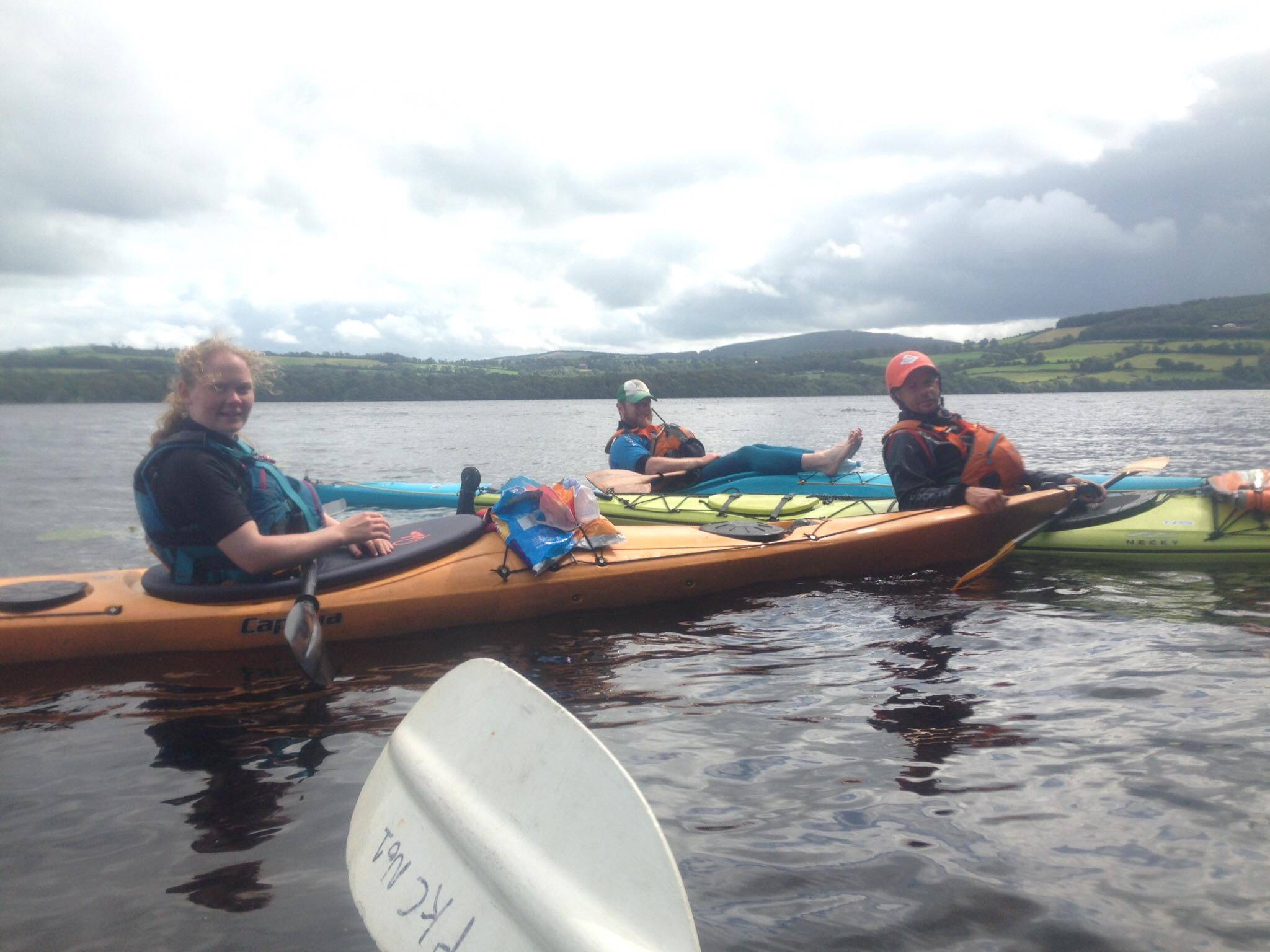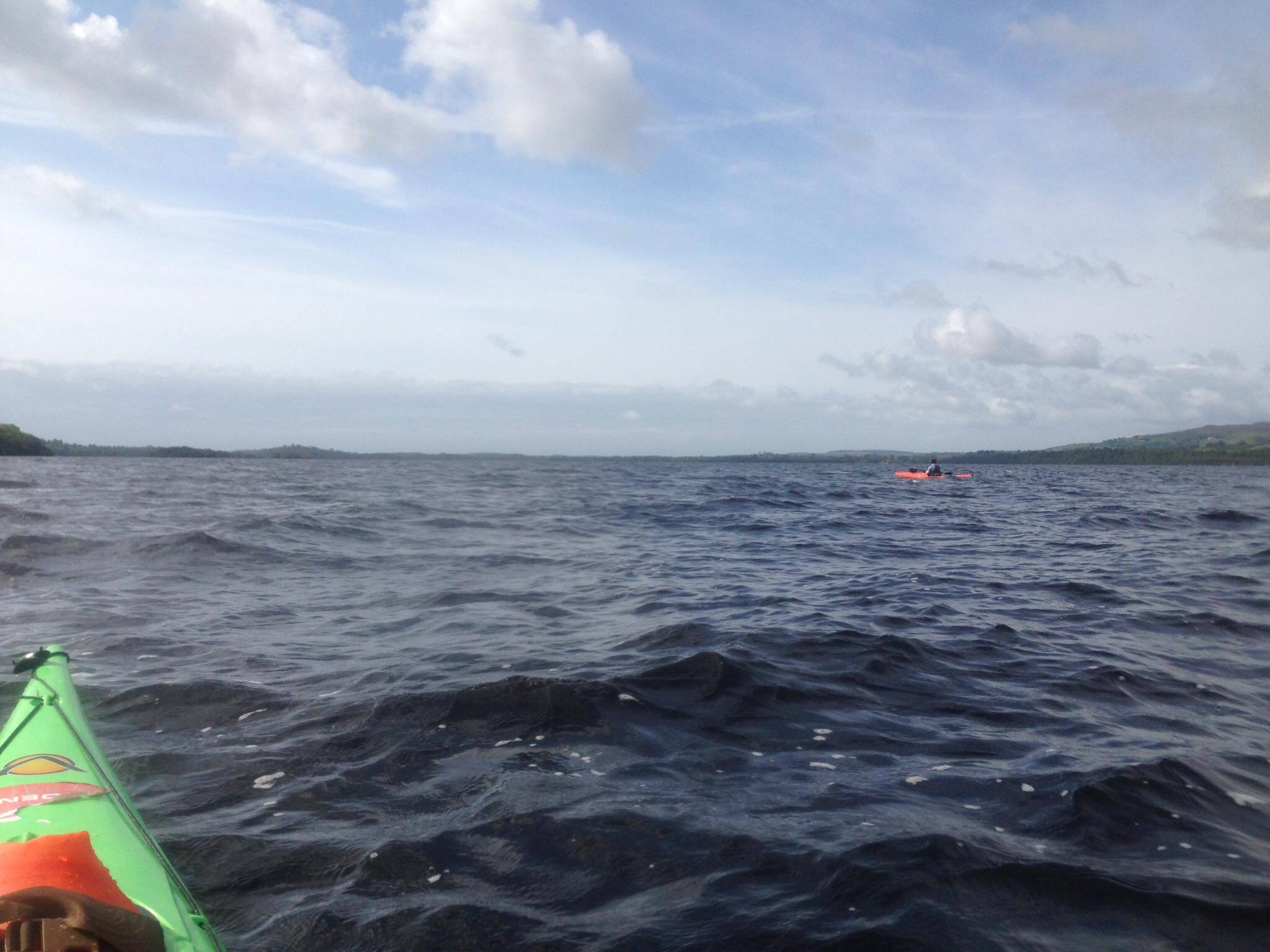 At this point, things were running smoothly, a bit too smoothly. It was on day 6 we had a problem, a big problem. Traditionally if you were to approach Ardnacrusha dam by water you would be in a barge or sizeable vessel and you contact the dam 2 days in advance of arrival to use the lock. In our case we contacted the dam and were told it would be no problem to take 5 kayaks through. When we arrived to the dam we were rapidly informed that we could not use the lock and we were told we would either have to paddle 5kms back up the head race and then take the natural course of the river or we could get out where we were and portage the dam. Paddling around wasn't ideal as it involved navigating Parteen weir and then to head through Castleconnel rapids in high water, which is challenging to do in a whitewater boat given the dense forest section the river flows through. We were in not so nimble sea kayaks so taking this option would have resulted in disaster.
We opted for the portage and very rapidly figured out that it would be approximately a 3km walk. Each of us had boats that weighed the guts of 45-50kgs, so carrying the boats wasnt ideal. We devised a plan to flag down a truck that could carry the boats while simultaneously sending out texts and calls to anyone we knew with a car to help, but most people were in work due to it being midday on a Friday. I knew that my parents Jim and Sandra were on the way to limerick for the pick up that afternoon and as a stroke of luck they were very early, so with another "pretty please with a cherry on top" they came to our rescue. We got the boats loaded and shuttled around the dam leaving us with nothing other to do than paddle the last kilometre and finish with style running Gower in prime flows.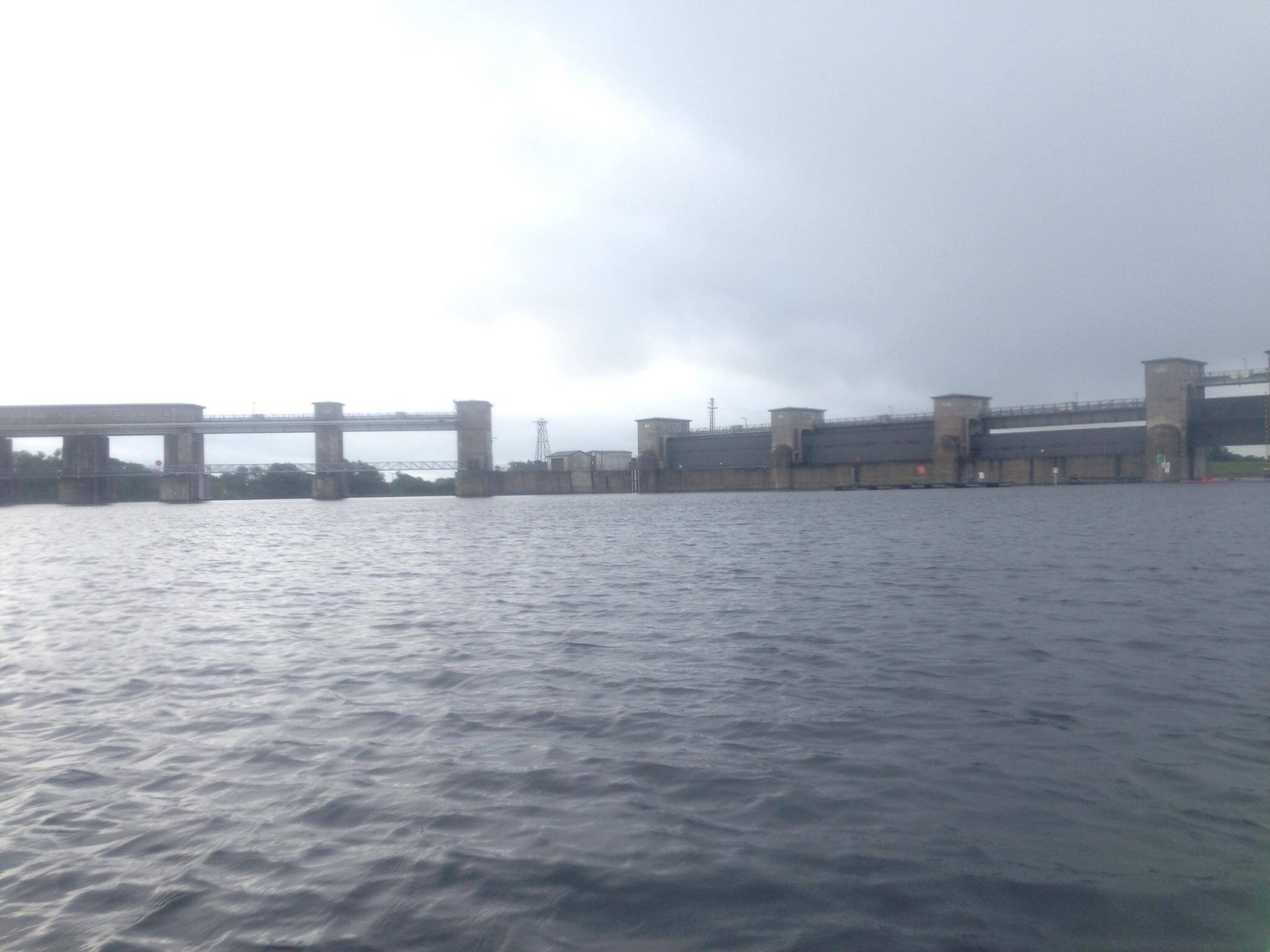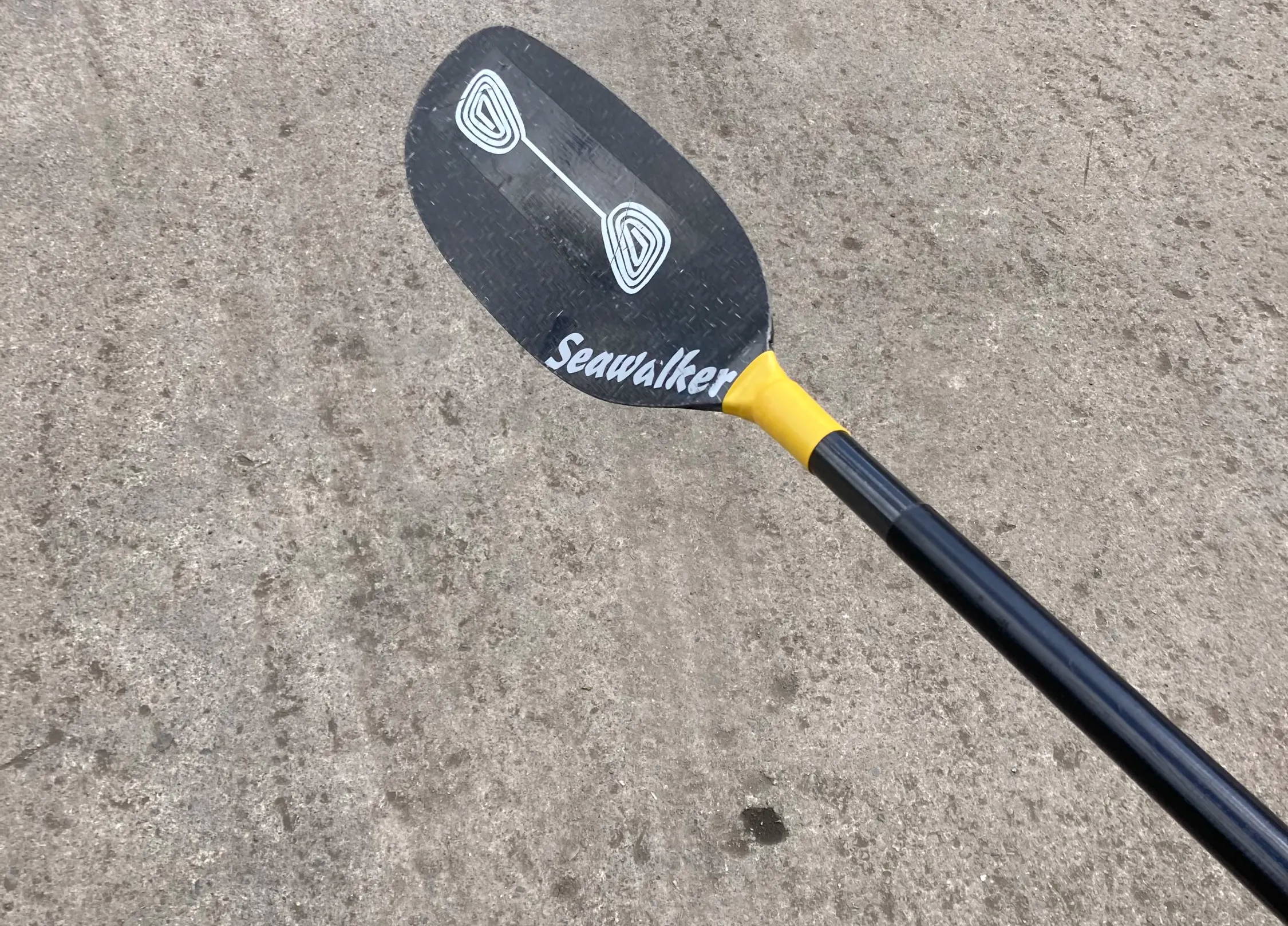 Paddle: Rough Stuff Sea Walker
This was a fixed feather, fixed length touring paddle. Given the opportunity, I would swap this out for an adjustable paddle as it would be far more comfortable when paddling into the wind as being able to change the feather and have the upper blade cut through the wind would reduce resistance on the paddle.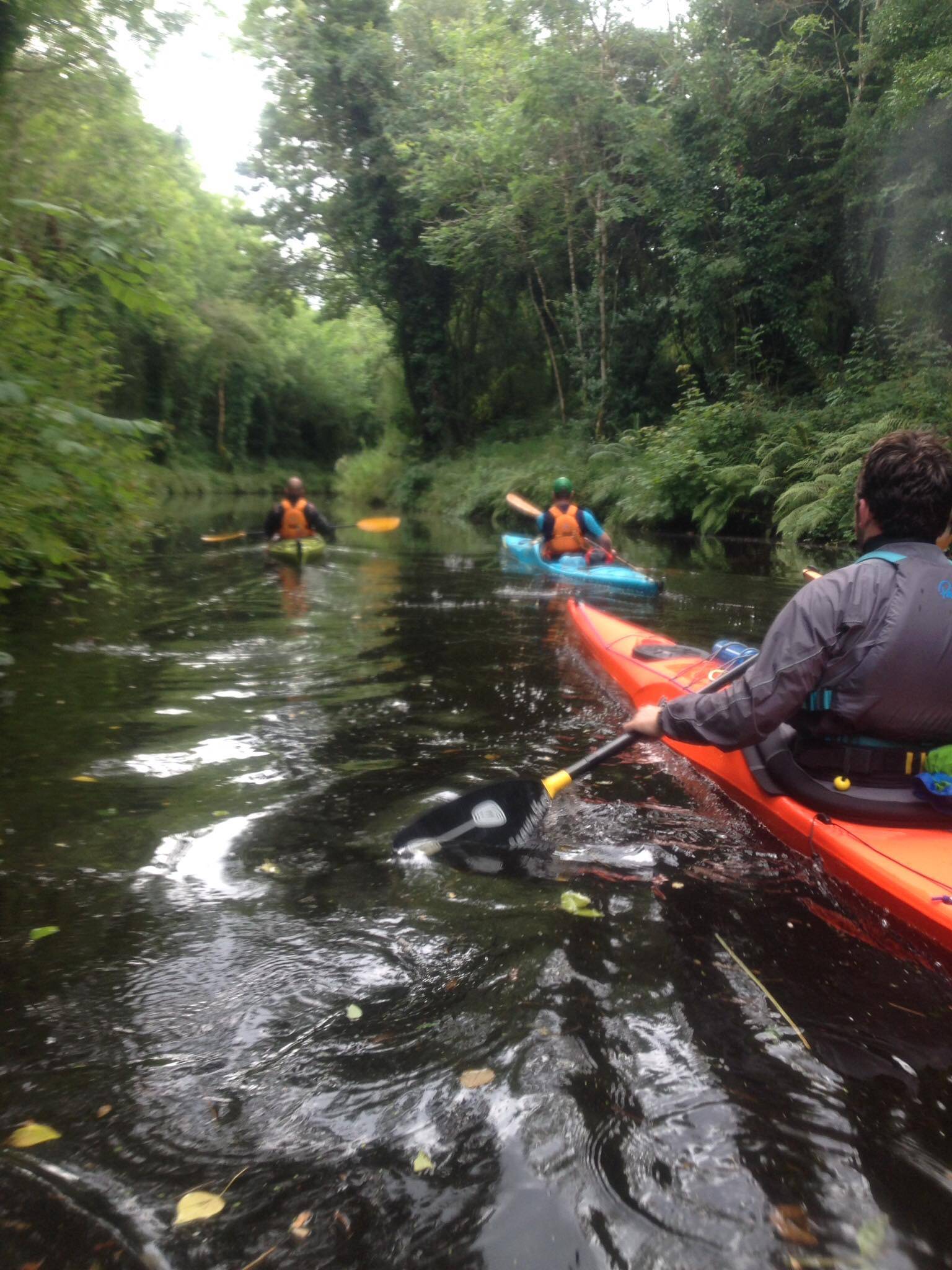 For what I was doing, this boat was fantastic. One of the fastest plastic sea kayaks on the market. The only drawback for me was its weight capacity. The manufacturer says its max load is 115kgs. Which is a lot smaller than other sea kayaks in the 17ft length category. You may think "115kgs is loads, how isnt it enough?" Well, i'm 125kg with no gear or equipment. So in theory this boat is suited to the smaller paddler. However, having paddled it for 230kms with the total load being easy 160kgs. The boat performed phenomenally with the only drawback being that it sat lower in the water and given the extra weight, it took a bit more effort to start and stop than it regularly would.
Cooker: MSR WindPro 2
Suitable for 1-3 people at most. We made it work by taking turns to individually cook our dinner, but if you prefer something that could cook a larger quantity of food, something to look at would be a Trangia cooker. It would be heavier than the WindPro 2 but it could be split up between the group for carrying purposes.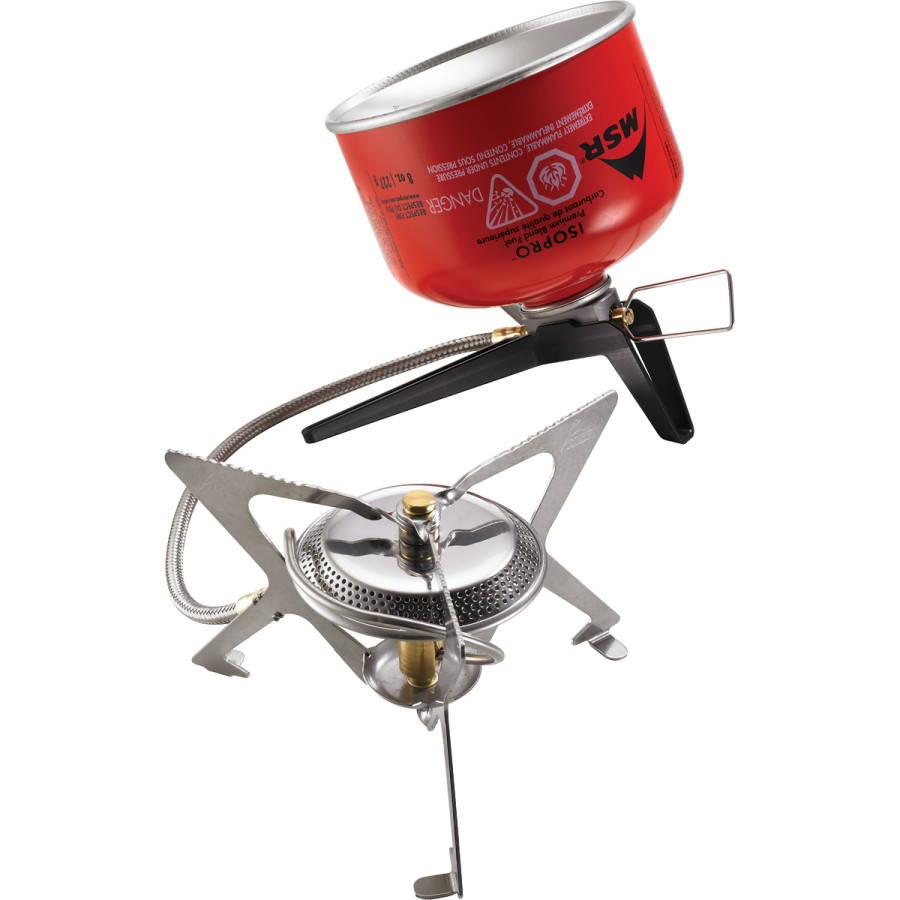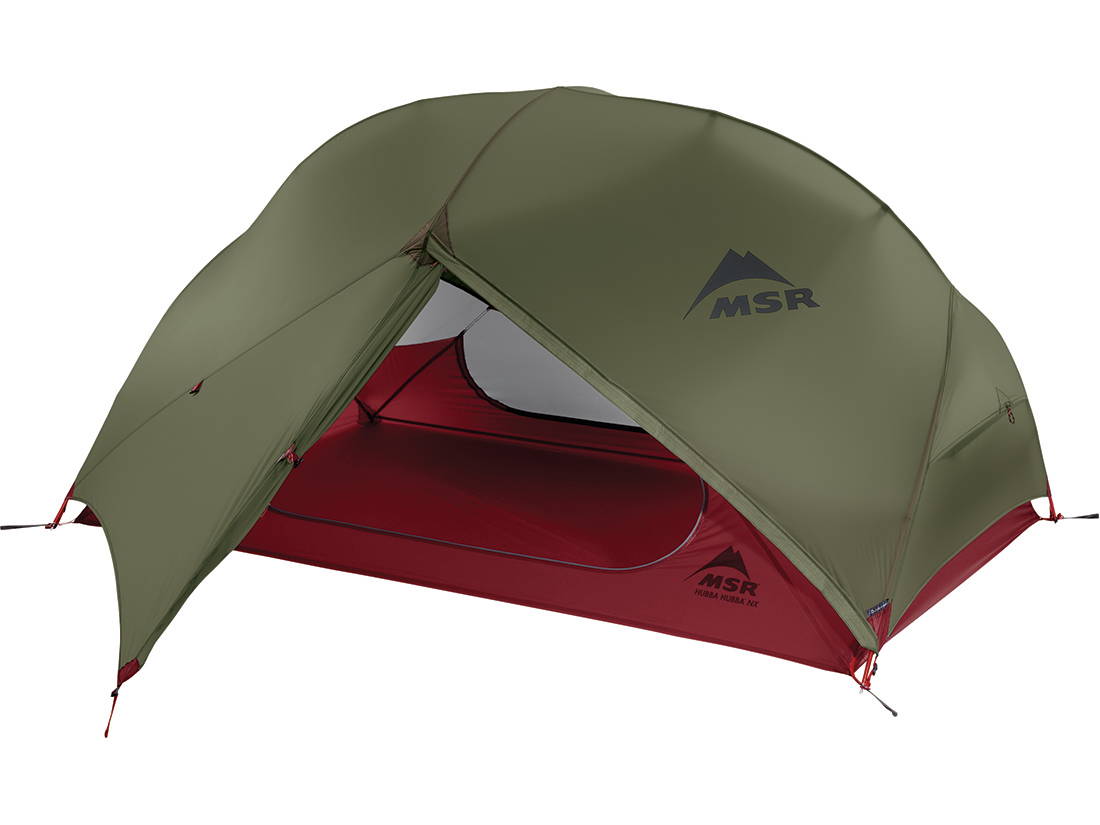 Tent: MSR Hubba Hubba
This tent preformed great for the trip. Extremely lightweight, and ample room inside. It also packs away into a compact size for convienent storage in the kayak.
Dry bags: Seal Line & Watershed

For any kayaker, a drybag is your best friend, they can make or break a trip if your clothes or sleeping bag gets wet so invest in quality ones. The watershed Ocoee is the best dry bag I have ever used, it could be fully submerged under water and it wouldn't leak. Simon and I kept these on the deck of the boat for convenient access. Patrick on the other hand had an Aleutian deck bag by Watershed, which is purposely designed for the deck of a sea kayak. Both are fantastic bags. Another fantastic bag is the tapered bulkhead drybag by Seal Line. This bag is shaped to fill all the space in the bow or stern of a boat. This was super useful for clothes that can be squished in as opposed for cookers and other hard items.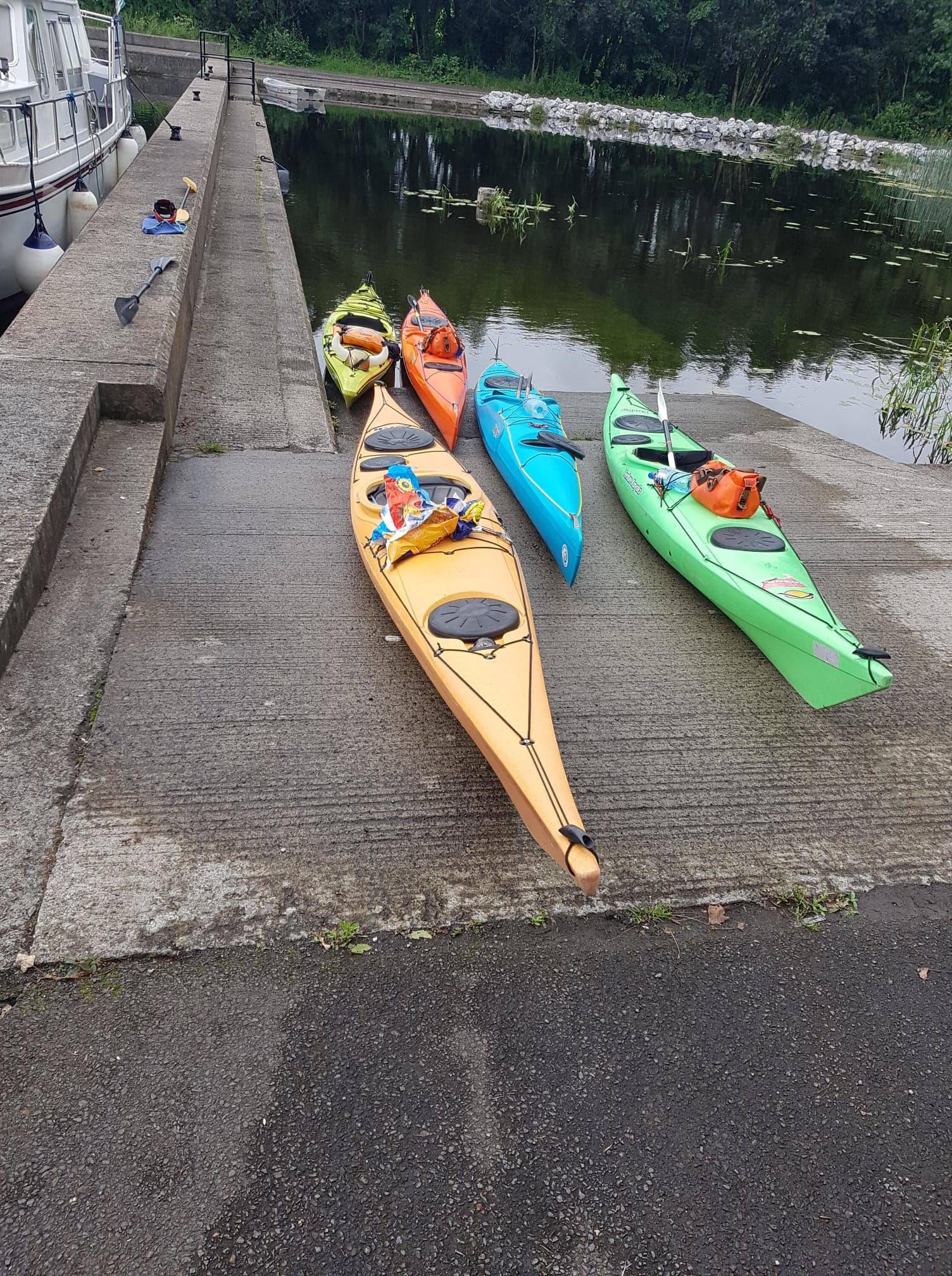 Buoyancy Aid
I used the Palm Alpha (Now the Palm Ace), which was a great low profile BA for the long distance paddling. A popular choice by the rest of the group was the FXR and extrem, because of the large storage space for quick access to the important things.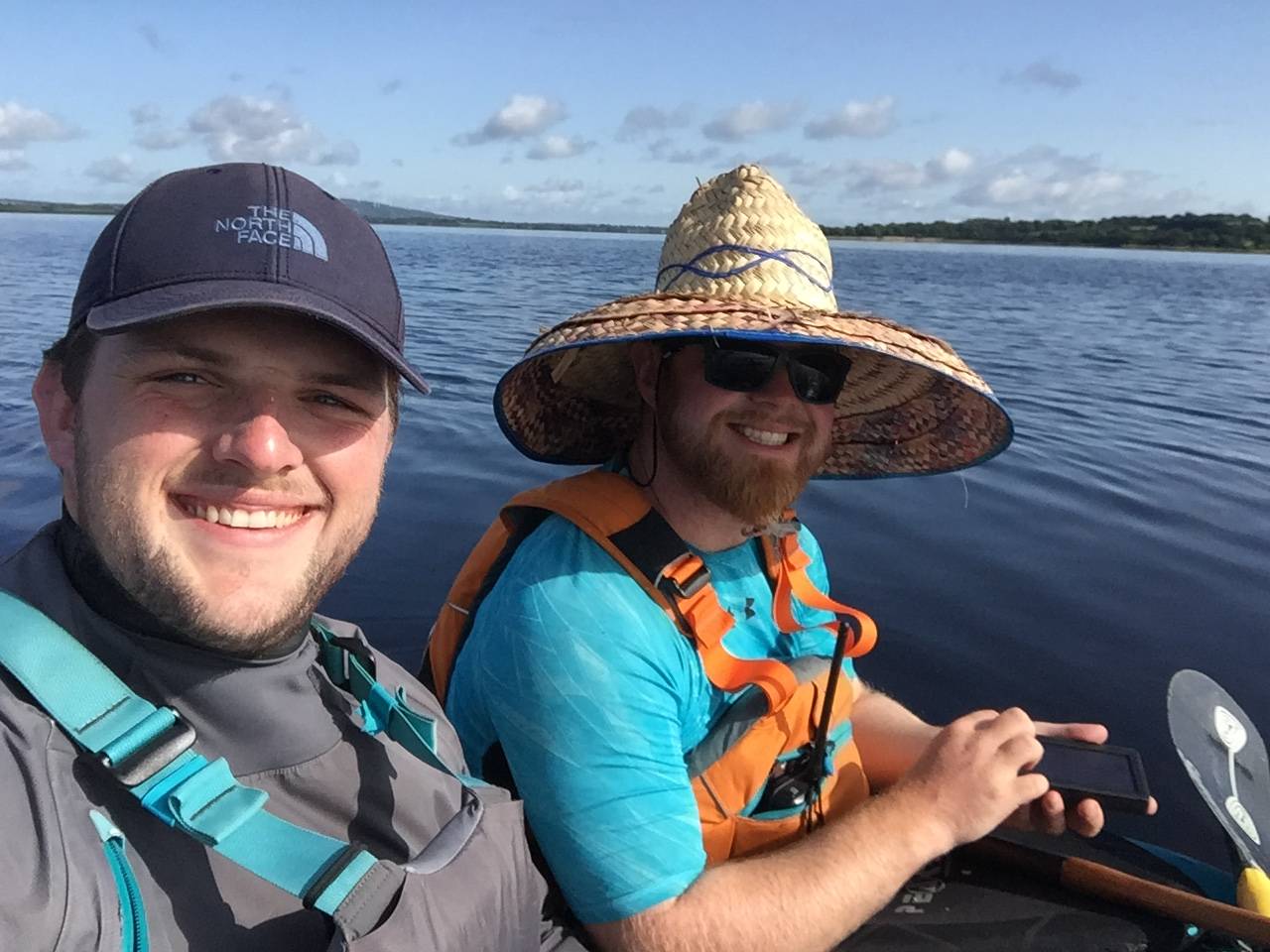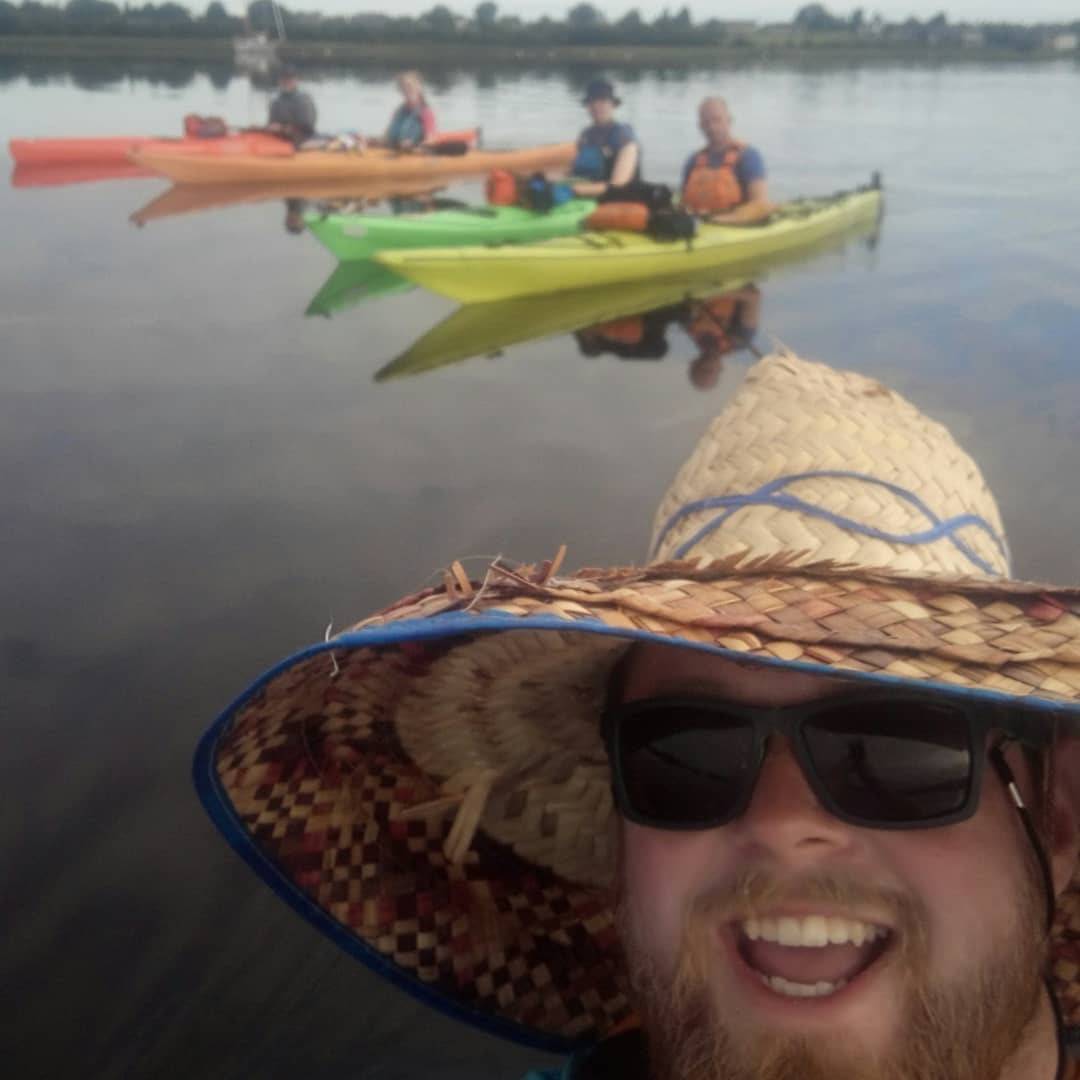 Sun Glasses
I highly recommend polarised sunglasses, as squinting from the water re- flection will start to make your eyes sore after a few hours, let alone a few days. Also make sure they float or are attached with a string as mine are currently at the bottom of Lough Bofin.
Always use the bathroom before getting in your boat, you could be a few hours before you can get out again.
An early start to the day is better than a late finish.
Try to have longer days paddling at the start of the trip.
The rest starts when the last paddler arrives.
Purchase a Waterways Ireland Smart Card, they provide access to showers and toilets in some harbours along the Shannon. (They are primarily used for the locks but we were never charged when we were let through)
Try to get as much long distance paddling in before the trip (ideally in the boat you intend to use). Better to find the problems before the trip than during.
Our longest day was 13 hours on the water which is an absolute killer. We were doing long days as we were limited on time. If I was to do it again I would limit each day to 30kms. This gives more rest and doesn't make the trip seem to be a non stop paddle to the end destination.
At this point i'd like to thank Andy Jeffers, Anaıs O'Donovan, Patrick Lynch & Simon Champ for being a fantastic crew to paddle the Shannon with.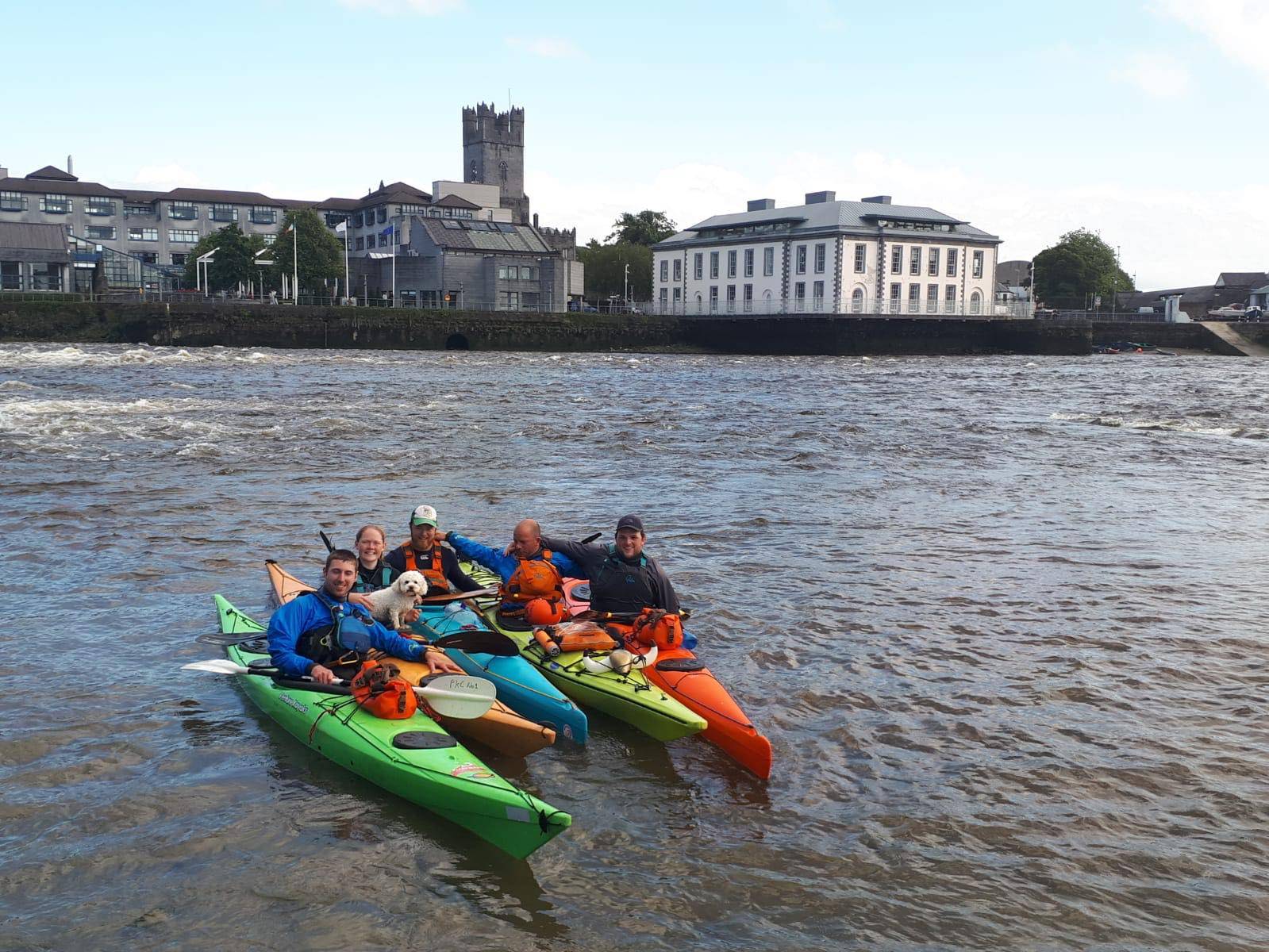 Apr 10, 2021

Category:

Blog
Comments: 0